Industry 4.0 Solutions for Industrial Applications
The digital revolution and the linking of components and systems increases the efficiency of machines and equipment. Schaeffler has developed a range of concepts for the holistic optimization of systems, and your application can also benefit from our digital solutions.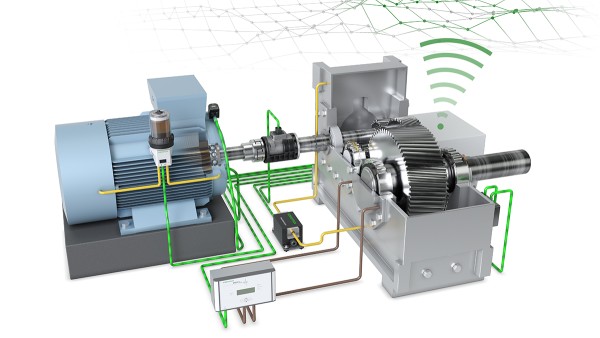 Predictive maintenance expands conventional condition monitoring approaches by allowing users to look into the "machine's future" and thus opens up new possibilities for increasing efficiency and reducing the total cost of ownership (TCO).
Schaeffler's "Drive Train 4.0" technology demonstrator connects existing technology with new digital services, and this represents a significant step for us on the path towards the machine monitoring of the future.
Schaeffler is consistently pursuing a path towards digitalized manufacturing with Machine tool 4.0. The data gathered are evaluated both locally and in a Schaeffler cloud so that the results can be forwarded to the relevant locations on site.
The opportunities for digitalization are not limited to manufacturing machines. The production environment also benefits from a continuous flow of data in the value stream chain.
Predictive Maintenance 4.0 for wind power
With modular sensor technology in the drive train that is specially adapted for low frequencies, condition-related information can be recorded and processed in real time, e.g. by means of vibration measurements. With the "ConditionAnalyzer" digital service, the operator or maintenance technician can monitor the condition of individual bearings or complete systems from anywhere in the world via an internet connection. He or she then receives a clear text notification about the damage that has been analyzed and can call on Schaeffler's experts for assistance via remote analysis.
Condition Monitoring 4.0 for railways
Schaeffler has developed a condition monitoring system (CMS) with intelligent software and a cloud connection for the digitalized monitoring and optimized maintenance of entire motorized and trailer bogies in passenger trains. This allows higher average speeds, greater mileage, and longer maintenance intervals to be achieved while also increasing operational reliability at the same time.
The operator/maintenance technician can monitor the condition of individual axlebox bearings through to complete wheelsets and bogies from anywhere in the world via an internet connection.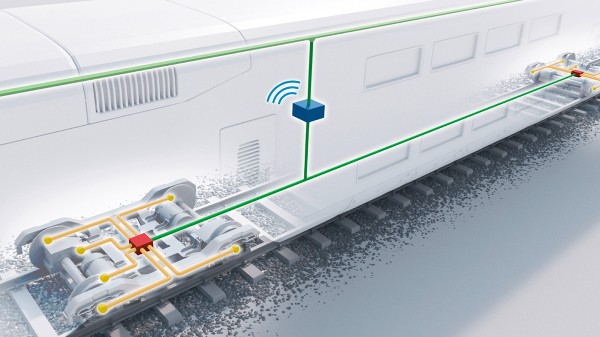 Share Page